Include your pet in your will
The cat or dog is increasingly part of the family and that also means that the animal is treated as such on various fronts. The inclusion of the animal in the will is increasingly part of this. After all, after someone's death, family or friends might be an option, but maybe not. What is the alternative then? Usually in the shelter and hope that a new home will be found soon. But you might want to arrange it differently. So it is important to think about what you can arrange for your animal, for example in your will. How does that work?
Including your pet in your will is no longer a luxury option. The animal is a permanent part of the family for many people and must therefore continue to be well cared for after someone's death. Recording all this in your will is therefore no longer strange at all.
Your animal as heir
Strictly speaking, in 2016 you are not allowed to include your pet as heir in a will. If you want to choose to let your animals sleep with you and bury them with you, that is not allowed either. Your animal falls under 'possessions' and can therefore be assigned to one of the beneficiaries. What you can do is record in your will how you want to be treated with your animal (s) after your death. For example, you can link this to the person who 'inherits' your animal (which may also be the executor). If you have financial resources available that you want to use for it, this can be done through a separate financial fund to be created (then you can be sure that this money will be used for the animal). You do this by appointing someone as heir 'under charge' (obligation). It is good to coordinate all this with the notary if you have your will recorded.
In a will you have recorded an executor and you can also order him? shape this. This means that he or she must ensure that what you want with your animal (s) is also carried out. There are different ways to accommodate your animal (s).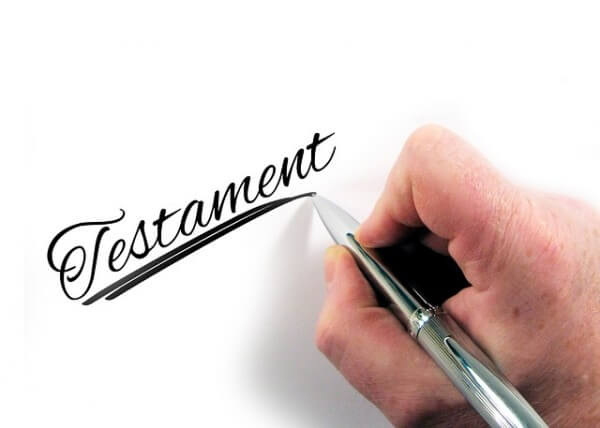 Source: Geralt, Pixabay
How does your pet fit into your legacy?
Just as you record your estate in all aspects for your next of kin, this can also apply to your pets. It goes without saying that the animal you have for a while will be very attached to you. An animal will therefore also experience an emptiness after your death. You cannot prevent this, an animal also has feelings. However, you can arrange everything for your animal (s) before your death. Like so many aspects of life, this has to do with money. After all, you can wish your animals all the best after your death, if there is no money the possibilities are a bit more limited, but not impossible. What are the options?
Asylum
You can have your animal transferred to the shelter. The shelter in the Netherlands is generally well organized. The financial resources are usually a bit more limited. How quickly your animal is relocated also depends on the popularity of an animal. A young animal or a pedigree cat or purebred dog will generally find a new owner just a little earlier. So with such an organization, you outsource it a bit more.
Family or friends
The cat and / or dog can go to family or friends, but even then you can record what you want. It is logical that you discuss this with the person concerned in advance and, if necessary, make agreements (including any financial compensation).
External placement; new family
External placement through a foundation to a new boss is yet another option. There are various options for this, but these are often not free. Humans specialize in rehoming animals in new family situations. Your animal may also not go to a general shelter until the final place has been found. There are often a kind of foster families available that receive the animal and give it a temporary home. Home visits after final placement ensure that the animal's well-being is assured.
Seniors home
It is also possible to place them externally together with other animals, and this is especially used with older pets (cats and small dogs must be at least 9 years old, large dogs must be at least 7 years old). This is also called a kind of old people's or senior home for cats and dogs. In the senior shelters, dogs are placed in small packs where the animals are a good match. Cats have their own places and have a large, often communal, cat garden to enjoy the outdoors.
What are the costs?
Asylum
You can and may always donate to the shelter (even if you are alive). However, if there is no money or hardly any money, you can still have your animal housed in the shelter.
Family or friends
Strictly speaking, it is also good to talk about the costs if you leave your animal with family or friends. They may not want money for it, but it is still good to bring this up. If your animal has a medical history, it is always good to discuss this. If only to avoid unexpected costs for them.
External placement: new family
The costs of relocating your animal partly depend on whether the animal needs special food or medicine in connection with a disease or the like. You can already record everything before your death and an employee may already be able to get to know the animal.
Seniors home
The costs for accommodation in the senior citizen's home are based on the costs involved in the reception and care of the dog or cat. An animal with a disease can therefore be slightly more expensive due to the use of medication.
Legitimate organization
With external placement, it is important that you find a legitimate organization. Think of an organization that, for example, runs on volunteers and is accountable (also in figures) to the notary or confidant. Then you know that all your money also goes directly to the animal. The overhead costs for such organizations can be limited to just a few percent. These organizations often also have the ANBI status of the tax authorities and do not have to pay inheritance or gift tax. It is also good to ask for references. That too can give you an idea of ​​what kind of organization you are dealing with.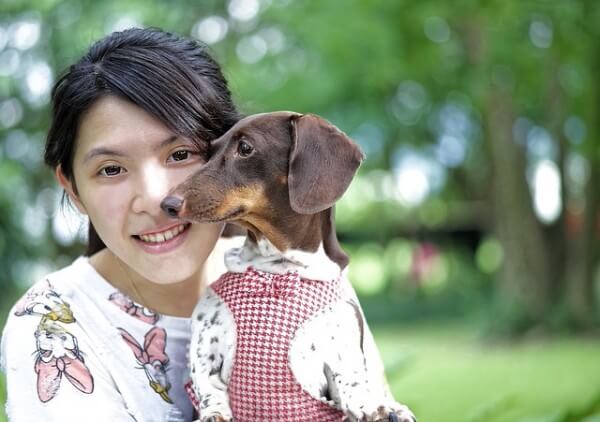 Source: 27707, Pixabay
Process in case of death
Most organizations that specifically look for another place usually report within 24 hours after a report of death. The animal will usually first be placed with a support worker / employee. Then they immediately start looking for a permanent place with someone where a good match between humans and animals can be found. Preferably in a comparable situation.
The shelter works slightly differently, but the animal will also have to acclimatize there. Depending on the animal, they have waiting lists, so that an animal can be relocated immediately. If there is no special preference for a breed, the animal will be included in the group that best suits the animal. Then you have to wait until the new potential owner can give your pet a new home.
If your animal goes to friends or family, it depends on that home situation (for example, if there are already other pets). The animal must always acclimatize quietly in the new living environment and later be placed with other animals.
Information for follow-up process
If the animal is placed externally, it is good to provide the organization with as much information as possible. There are several options for this, namely:
You can put everything on paper in advance and add it to the will.
You can discuss this with the person concerned at a foundation for relocation, as well as with family or friends before your death.
If you have not recorded much about the character, the next of kin can also play a role in this. They can transfer the necessary information via the executor.
Estate even without animals
However, if you do not have a pet (anymore), but you have a warm heart for the animal, you can also have it recorded in your will that money will go to an organization that works for the animals. You can then immerse yourself in the various organizations during your life and see what appeals to you the most. You can opt for a large national organization such as the Animal Protection, but you can also look at a small-scale organization for animals in the immediate vicinity or specific target group.
Whichever you choose, here too, you have to delve into the type of organization in advance. Then you know for sure that your money will be spent properly. There are organizations that even have online forms to record estate. Ultimately, this must be ratified by the notary, but then you can get an idea of ​​how it works.
Finally
In itself there are plenty of opportunities to leave your animals well, but it is not wrong to learn more about it in advance. Thinking about what you want and how you want to shape it. A conversation with a civil-law notary can also provide you with some clarification.