At least 400 people have already been arrested in massive government protests in the Belarusian capital Minsk on Sunday, a spokesman for the Ministry of the Interior said. Local journalists estimate that more than 100,000 protesters are present, while the ministry keeps it at less than 3,000.
A meeting is scheduled for Monday between Belarusian President Alexander Lukashenko and his Russian counterpart Vladimir Putin.
Many protesters are on Sunday to protest against that conversation. They fear more Russian interference in Belarus. Earlier, Putin said he wanted to help Lukashenko to restore peace in the country, although he later reported that he saw no reason to do so.
Thousands of protesters are on the march towards a neighborhood where many dignitaries live, including Lukashenko. Their address details are shared via the Telegram messaging app. The police are trying to prevent the protesters from reaching their goal.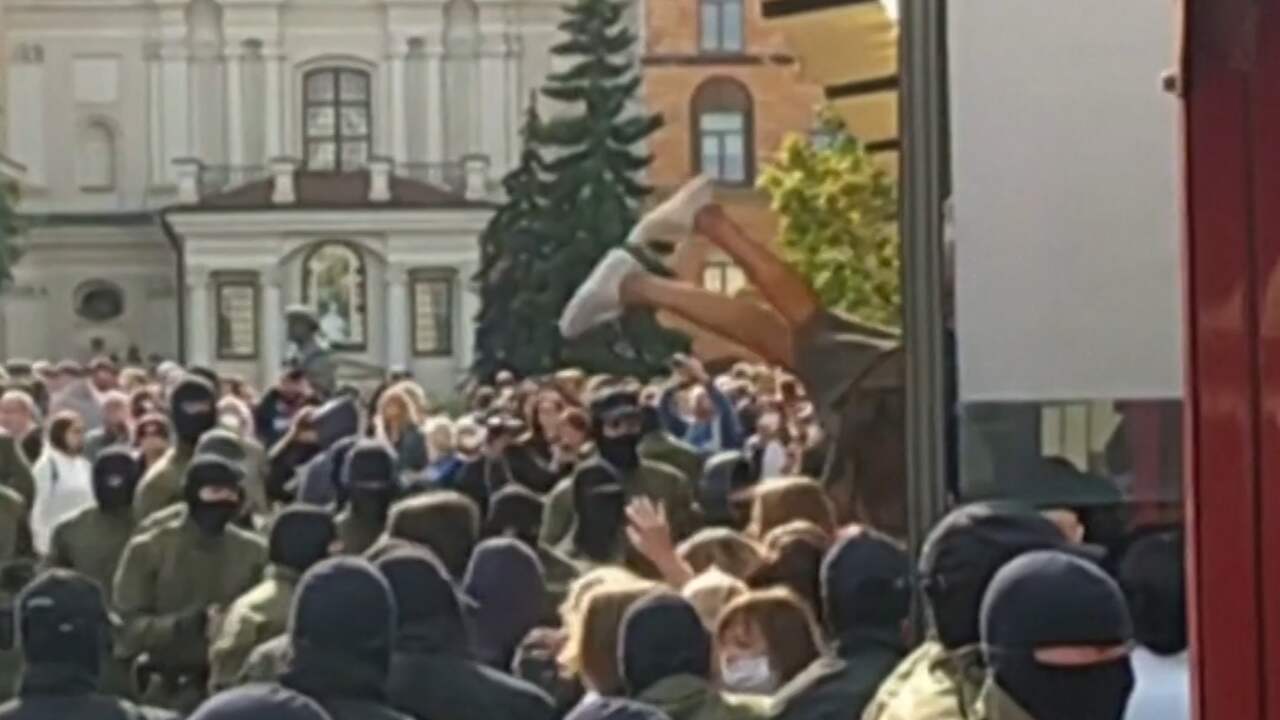 Demonstrate without permission
The protesters who were arrested on Sunday would have used flags and symbols that were not allowed, according to the Ministry of Interior. The government warned in advance that it would crack down on people participating in protests that had not been authorized.
Part of the center of Minsk, including October and Independence Square, was cordoned off by riot police on Sunday. Eyewitnesses report to Reuters news agency that agents would randomly pick protesters from the crowd and then beat them up in front of others.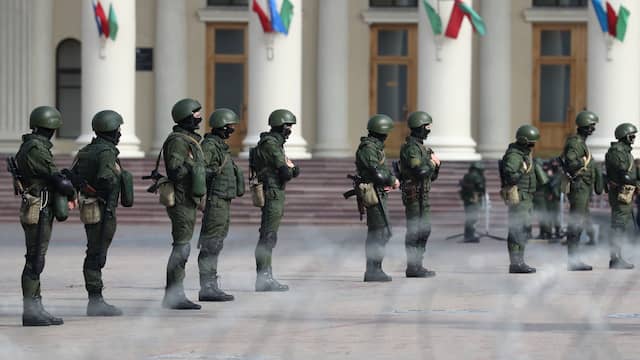 Protests for weeks
Protesters have been taking to the streets daily in Minsk and elsewhere in Belarus for weeks over dissatisfaction with the election results of the August 9 elections. The incumbent President Lukashenko won it with more than 80 percent of the vote. Hardly anyone assumes that this result is correct.
Last week, another member of the Coordination Council was arrested. That committee strives for a peaceful power transition. Almost all prominent opposition members from Belarus have since fled or been arrested. The Coordination Council includes presidential candidate Svetlana Tikhanovskaya, who came second in the elections.