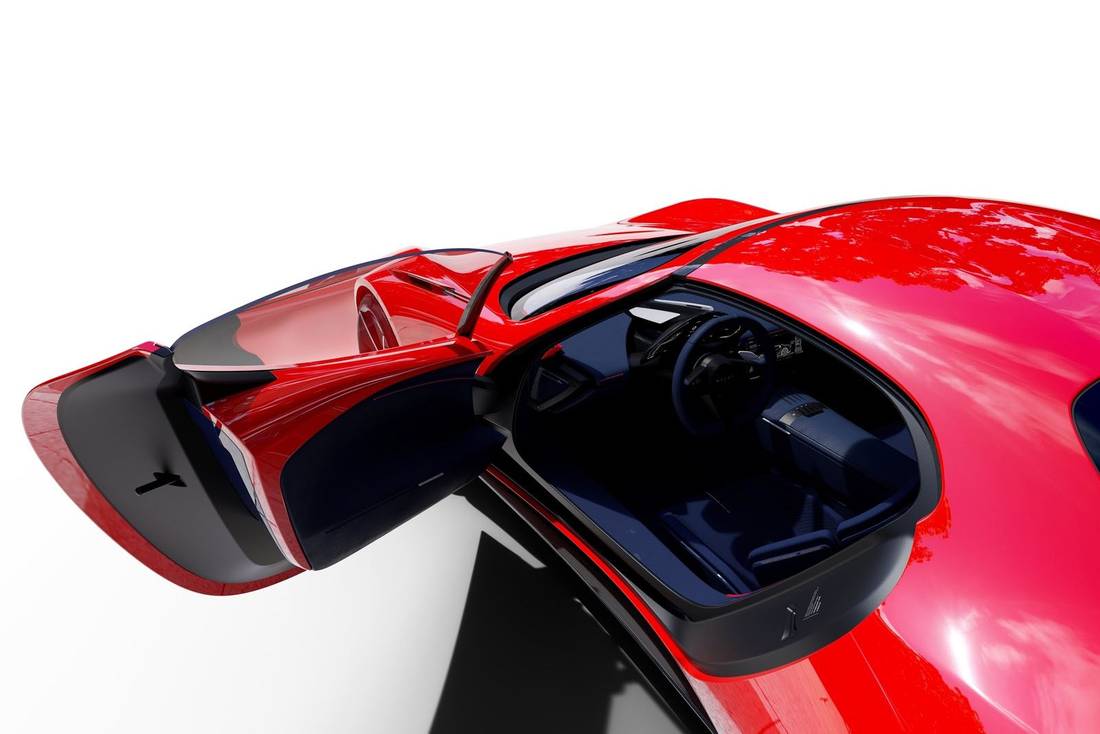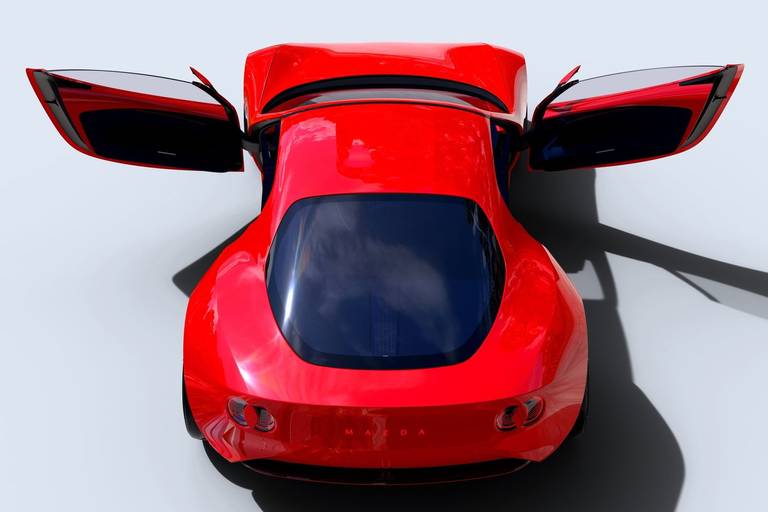 Mazda's own brand history shows that it feels closely connected to the rotary piston engine. Cosmo, R100, RX-7 and RX-8 relied on Felix Wankel's drive concept. With the recently introduced Mazda MX-30 R-EV (combined power consumption: 17.5 kWh/100 km; combined fuel consumption: 1.0 l/100 km; combined CO2 emissions: 21 g/km; range up to 85 km )², this special engine design was carried over to the present day in the form of a range extender. And tomorrow? With the Iconic SP (concept vehicle, homologation pending)², the Japanese are planning a compact, mid-engine sports car that is only 4.18 meters long and has an electric drive and an additional generator in the form of a two-disc rotary piston engine.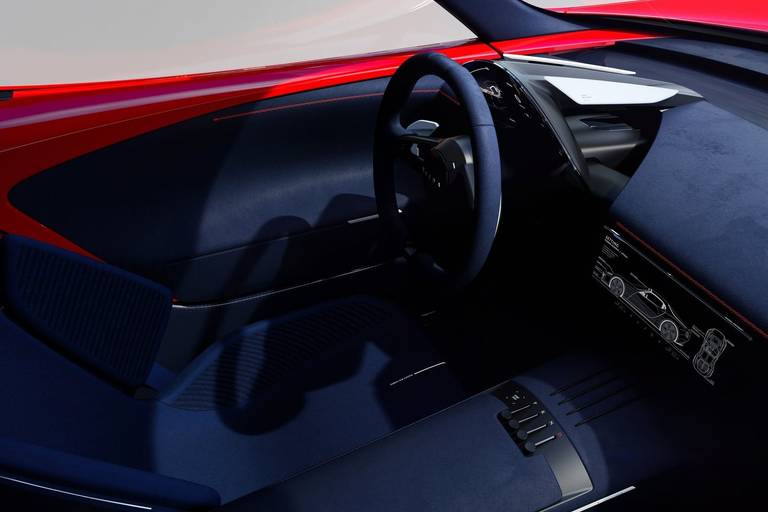 Further developed rotary piston engine meets low weight
The proposed combustion engine is already a further development of the unit used in the MX-30 R-EV. One disc instead of two, up to 272 kW/370 hp and a very low center of gravity, as in addition to the electric drive, the generator can also be installed deep in the middle of the vehicle. Mazda promises a curb weight of less than 1.5 tons, with the study's power-to-weight ratio being given as 3.9 kg per hp. The study shown at the Japan Mobility Show from October 28th to November 5th, 2023 also stands out due to its very minimalist operating concept with a focus on the driver. For easier entry, the athlete has wing doors that can be opened wide.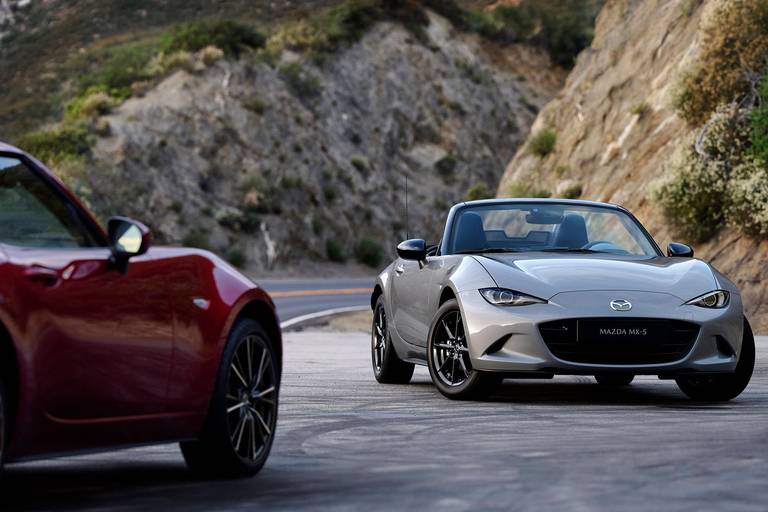 Mazda MX-5 facelift is also at the in-house exhibition
In addition to the study, the Japanese are also showing a much more tangible vehicle at their in-house exhibition in Tokyo in the form of the freshly revised MX-5 for the 2024 model year. The facelift includes new LED front and rear lights, an upgraded interior and new infotainment and connectivity features. (Text: tv | Images: manufacturer)