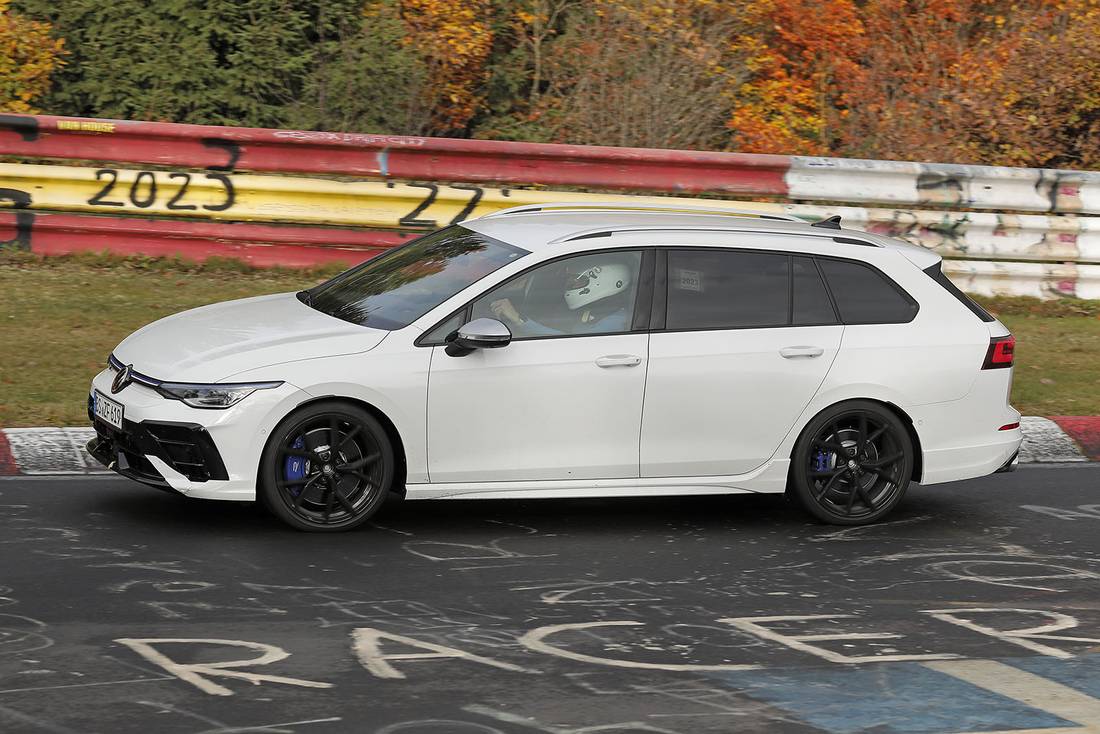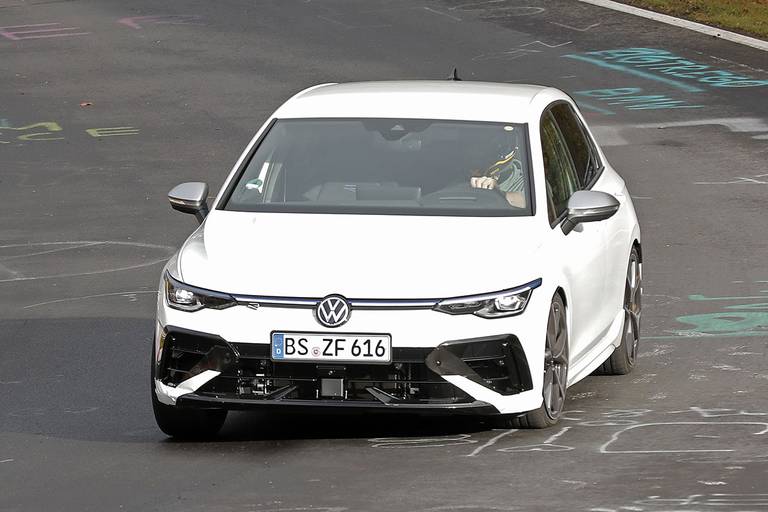 Almost all versions of the VW Golf 8 facelift, which will probably be presented to the world in spring 2024, have already been seen. Now new spy photos reveal some innovations on the sporty Golf R (combined fuel consumption: 7.9 l/100 km; combined CO2 emissions: 178 g/km)². In addition to narrower LED main headlights and a modified front mask (but you have to look very closely), there is also a new interior for the rear lights. At the back, the four-pipe exhaust system remains, although it appears as if Volkswagen has adapted the diffuser. At this point in time, however, we do not yet know with certainty whether the test vehicle already shows all series parts.
Read now: VW Tiguan III purchase advice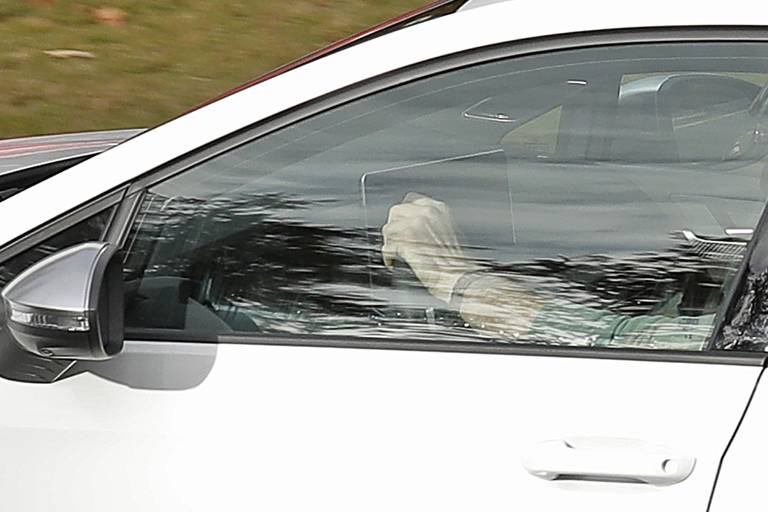 Interior with new infotainment
The VW engineers probably paid more attention to the interior anyway. The spy photos of the Golf R clearly show that the 15-inch infotainment screen from the new Tiguan and Passat will also find its way into the compact car. It can also be assumed that the Wolfsburg-based company will improve the quality of the interior and thus respond to criticism from customers and journalists. It is questionable whether the Golf will again be offered with a manual transmission. If you follow the prevailing VW doctrine, the gear selector lever moves towards the steering wheel – there is no longer any room in the center console for a shift stick.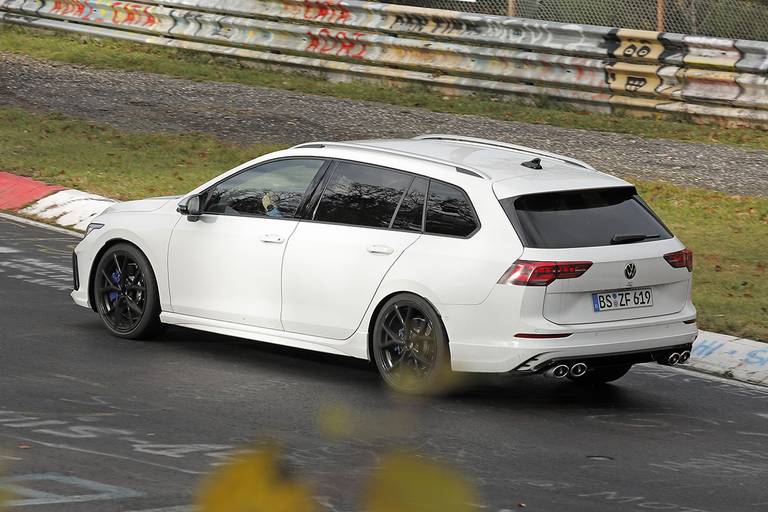 Last combustion engine Golf before the e-revolution
The Golf facelift in 2024 is likely to be the last hallelujah for combustion engine fans. As things stand today, the second edition of the Golf 8 will be the last compact car from Volkswagen that is primarily based on a combustion engine platform. Everything that comes after that should be electric. Until then, customers will continue to be able to choose between petrol, diesel and a plug-in hybrid. The Golf R, as the top model, will be able to keep its 320 hp 2.0 TFSI engine. (Text: tv | Images: Automedia)