---
The Porsche 718 Boxster GTS 4.0 at a glance
---
A quarter of a century Porsche Boxster
25 years of mid-engine, 25 years of open-top pleasure, 25 years of the Porsche Boxster. The entry-level Porsche, which was ridiculed at the beginning, has turned into a serious sports car, the fascination of which even many 911 enthusiasts could not escape. If one likes to say that the big brother has become too sluggish and too weighty, Boxster and Cayman (since 2005) have remained largely true to each other over the years.
When both models were combined under the number 718 in 2016, the fan base had to prove its strength. The six-cylinder suction boxers were temporarily sacrificed to the red pen, but the entire range of engines was switched to four-cylinder turbo engines. Without a doubt, a break in style that Porsche maintained until 2019. At that time, Zuffenhausen won back many a sports driver's heart with the 718 Cayman GT4 and 718 Boxster Spyder in order to be able to offer the GTS variants of both sports cars again with a 4.0-liter naturally aspirated engine in 2020 (fuel consumption combined: 10.9-9.6; CO2 emissions combined: 249-219 g / km²).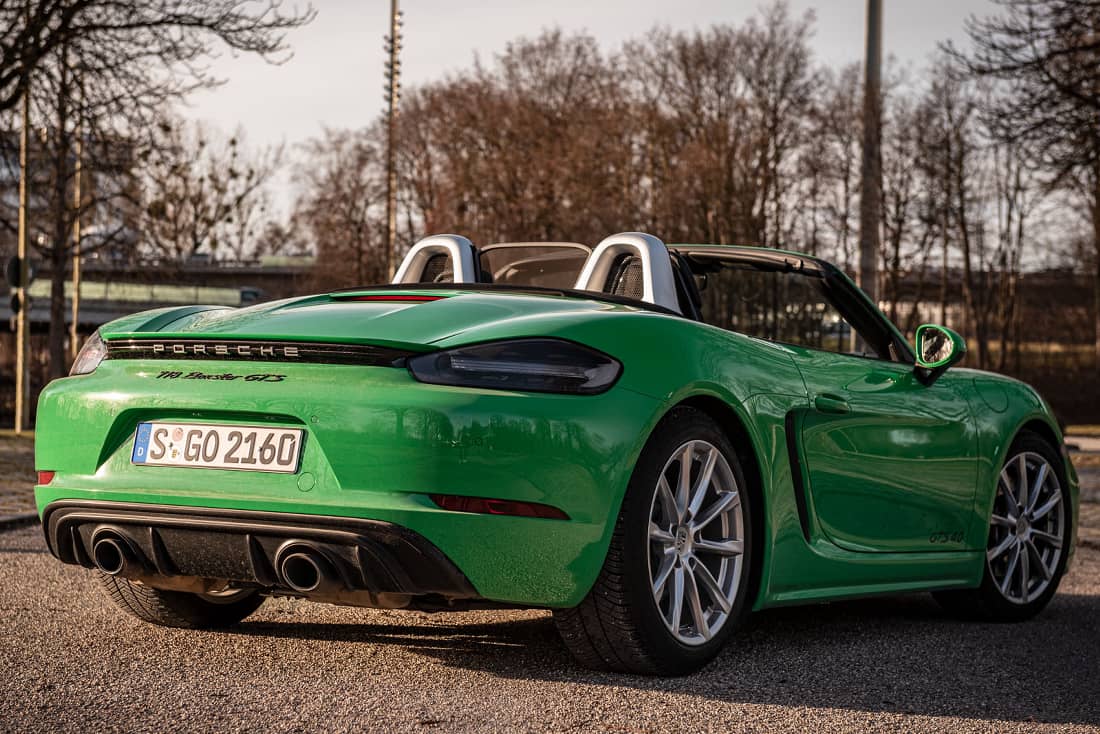 Can also be moved sparingly
The six-cylinder boxer in the 718 GTS 4.0 is allowed to produce 400 hp, in order to save fuel, one cylinder bank is deactivated alternately in the partial load range. The newly developed drive is already quite civilized with the injected Super Plus. Anyone who sensibly uses the precise and crisp 6-speed manual switch (optional 7-speed PDK) will be happy about long-distance fuel consumption of less than nine liters per 100 kilometers. As a rule, however, it is 12-13 liters, which must be expected when driving quickly.
Whether a sports engine that rotates up to 7,800 tours and also runs at a top speed of 293 km / h, but was built to save fuel, may of course be doubted. By pointing a finger on the mode button, the good after-work cruiser becomes a permanent companion on the winding house route. Above all, the standard PASM chassis proves unconditional toughness in Sport Plus mode, which may not always suit the local road conditions.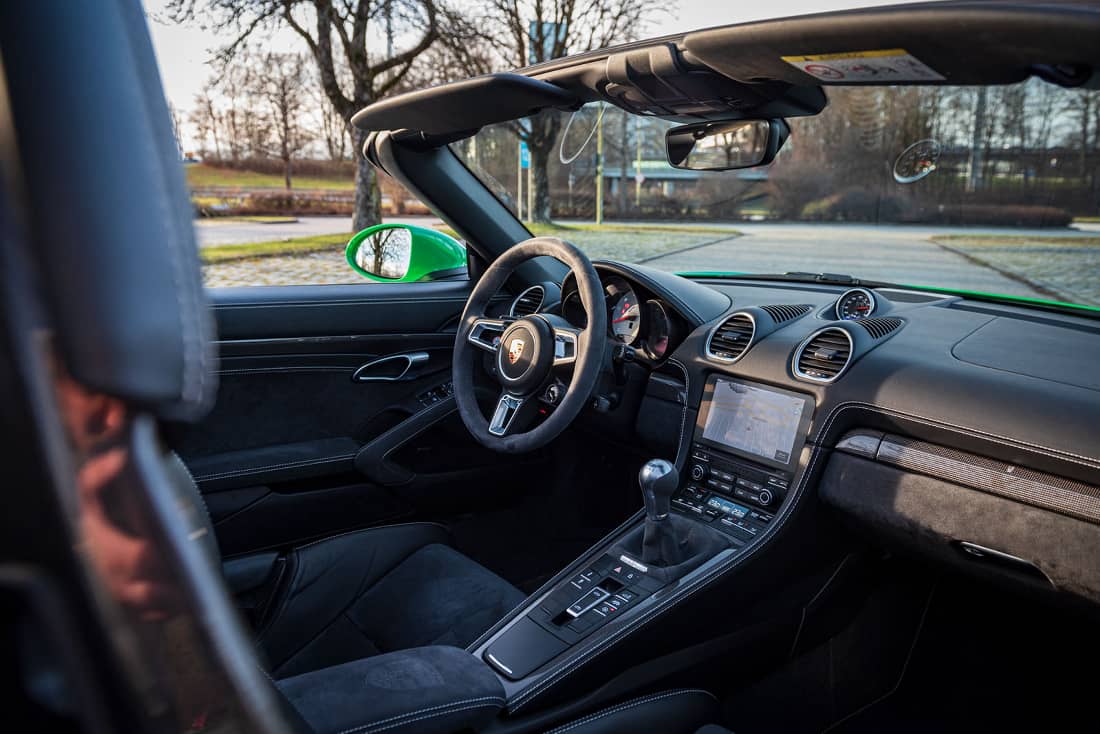 Turbo vs. naturally aspirated engine
The fabric hood with a real rear glass insert is stowed in the rear of the vehicle within 10 seconds (and up to 50 km / h) and at the same time gives more space to the background noise of the boxer engine. Acoustically, however, the 4.0-liter engine cannot completely build on old times. Otto particle filters inhibit the once snotty boxer sound, thrust bubbling can only be heard occasionally. It still sounds better than the four-cylinder.
That doesn't mean that everything was wrong and everything bad about the old GTS 2.5. Although the six-cylinder depends very directly on the gas, the maximum torque of 420 Newton meters is only available from 5,000 revolutions per minute. The same torque was available with the four-cylinder engine from as little as 1,900 tours and enabled even more spontaneous driving maneuvers that were not always associated with gear changes.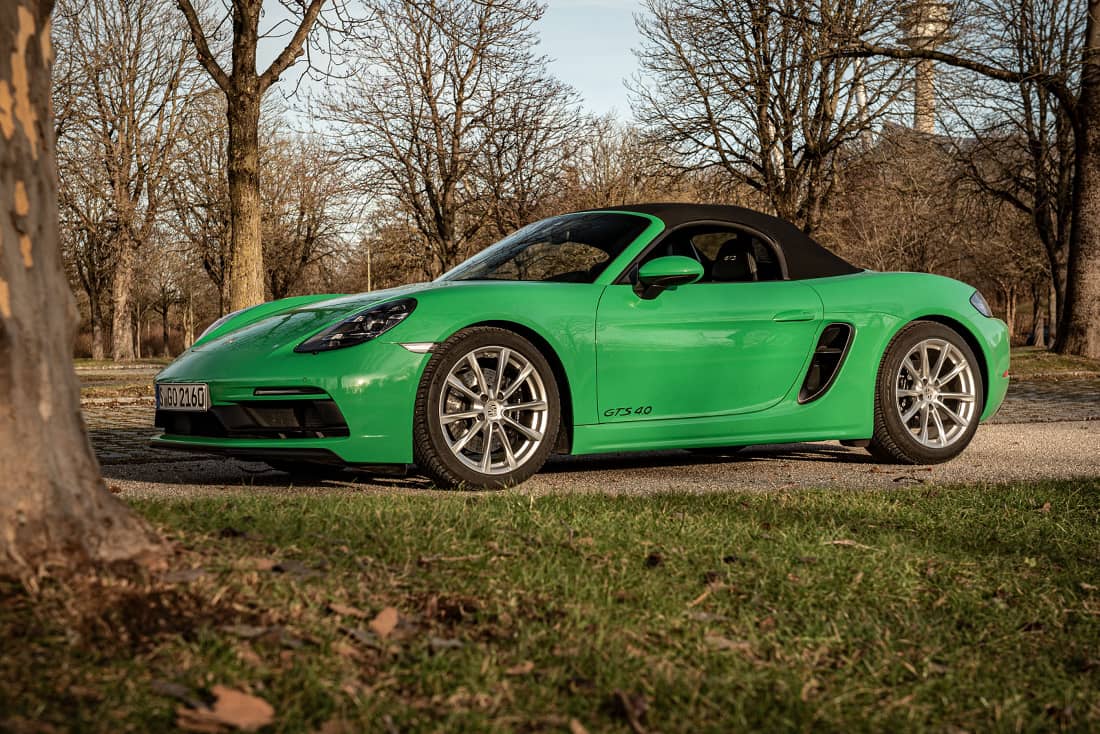 Boxster on top in terms of driving dynamics
Dynamic transmission mounts, a standard rear axle differential lock and Porsche's Torque Vectoring System (PTV) increase vehicle performance, especially when cornering. Although only winter tires were fitted on the test car, the high level of grip, the optimally weighted electromechanical steering and the associated very neutral steering behavior were convincing.
With deactivated driving aids, however, a sure instinct is required. Even a 718 Boxster has some toxic mid-engine peculiarities that you have to be aware of.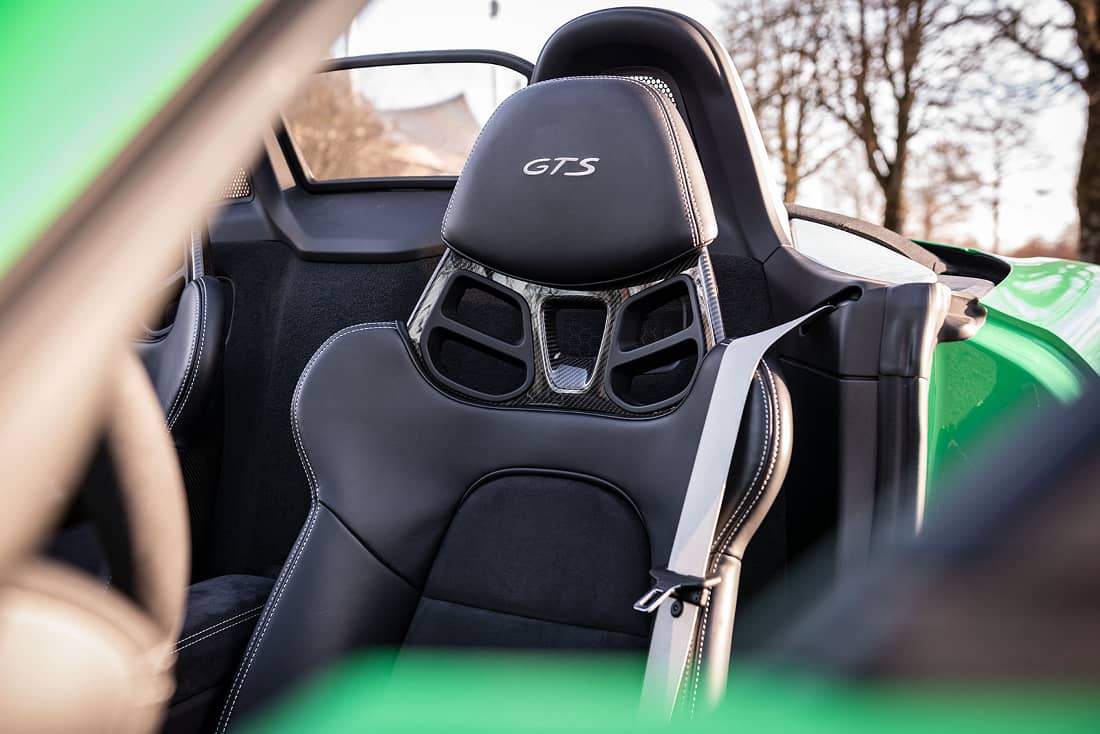 Full bucket seats not at any price
Even though the Porsche 718 Boxster GTS 4.0 can shine in the driving section without any ifs or buts, the interior shows the aging vehicle base and not all possible equipment options make sense. If you would like to use the Boxster as a weekend or fun car, you should distance yourself from the expensive full bucket seats (5,355 euros).
Not only do they prevent people from getting in and out of the vehicle easily, and due to the lack of adjustment options that are suitable for everyday use, they do not suit every stature. More recommendable for the Roadster, on the other hand, is the much more comfortable adaptive sports chairs for 2,814 euros, for which there is also the option of heated seats.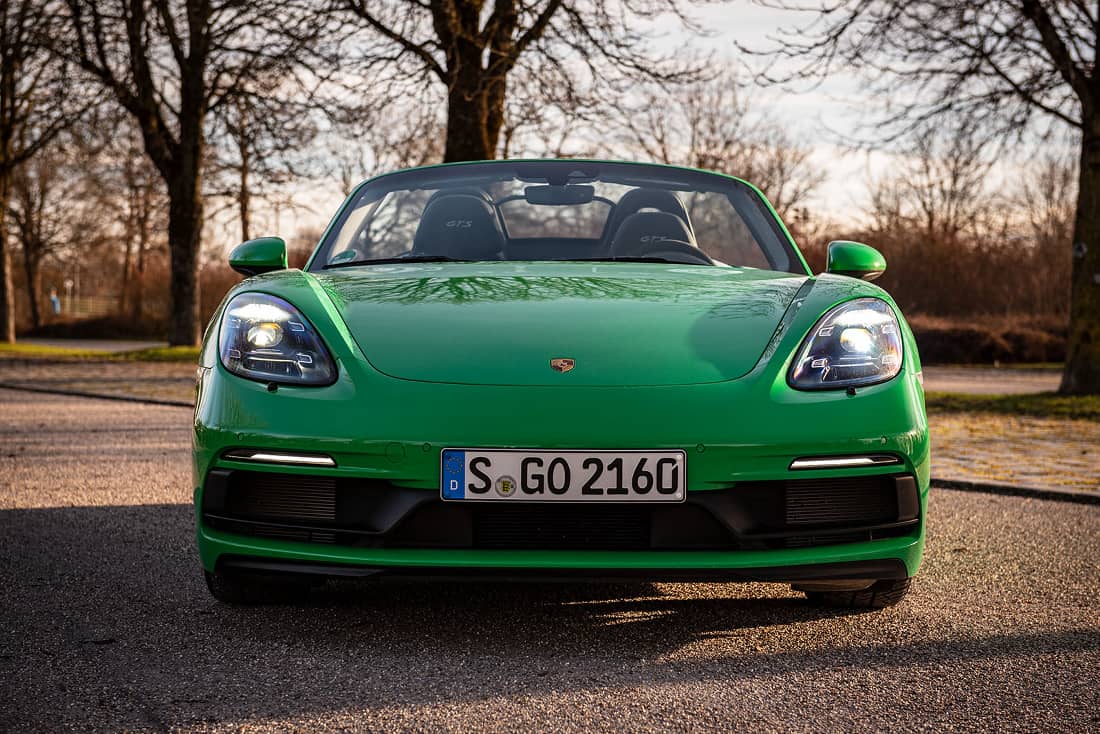 Happige surcharge policy
The old-fashioned PCM system in the Boxster does its job bravely, but is optionally only Apple CarPlay-capable, the integration of Android Auto is missing, as is an inductive charging option for smartphones. The fact that aging navigation and connect services continue to charge 2,261 euros is cheeky.
If these are things that don't scare off the purist sports car fan, taillights that are tarnished on both sides leave a rather bland aftertaste after a visit to the car wash. With a quality product from 84,813 euros, this shouldn't happen.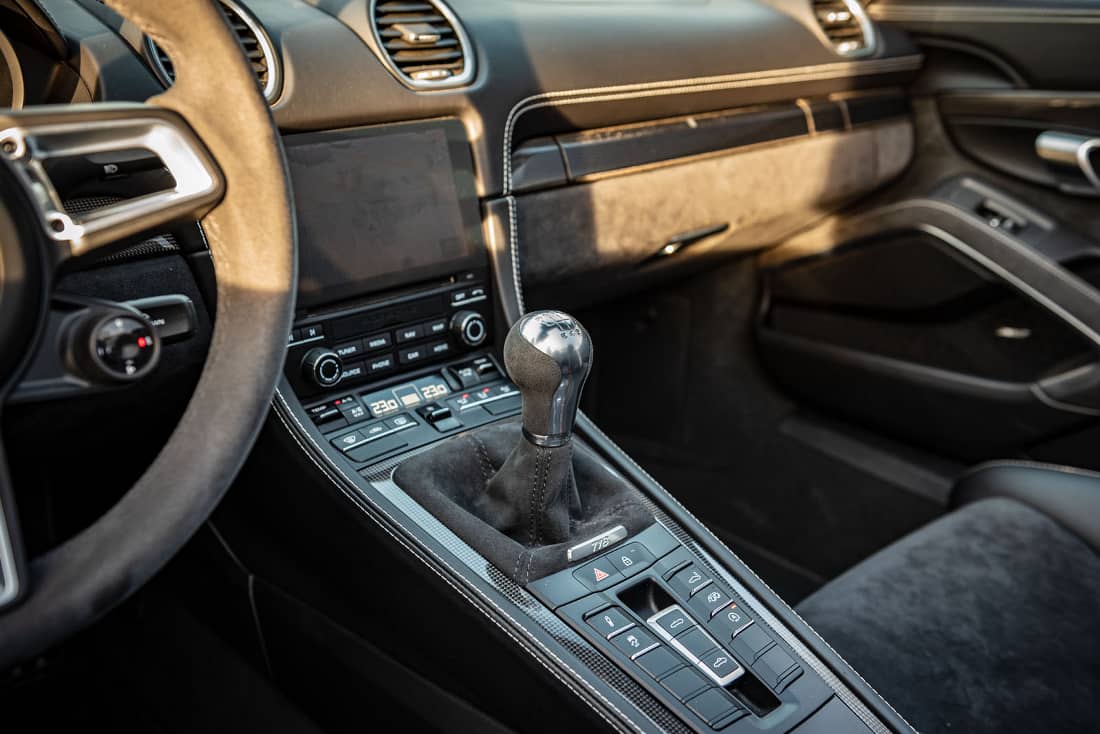 Conclusion
The Porsche 718 Boxster GTS 4.0 is more than a recommendation for the fresh air season 2021. It is almost an insider tip for the future collector's garage. Sure, the GT4 and Spyder are also on the wish list, but the GTS 4.0 is the civilized and, of course, cheaper object of desire. There will no longer be many freely breathing naturally aspirated engines that, in action, with rear-wheel drive, the feudal 6-speed manual transmission and, of course, with an opening cloth hood, ensure long-serving driving pleasure. However, the ravages of time are gnawing at the infotainment and here the Porsche clearly falls behind the competition. (Text and image: Thomas Vogelhuber)