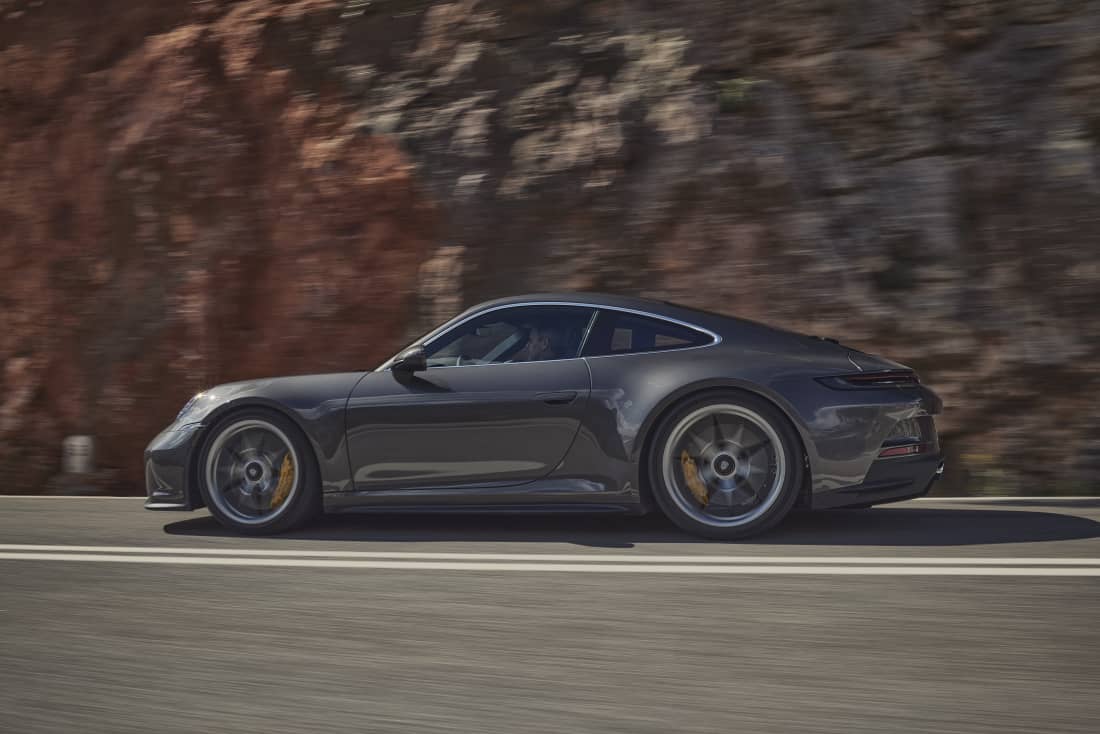 Porsche has presented the touring package for the new 911 GT3 generation 992 (combined fuel consumption: 13.3-12.4 l / 100 km; combined CO2 emissions: 304-283 g / km²), which continues exactly where it is the predecessor stopped. Because the touring concept in the new version is the combination of absolute driving precision with a restrained standard 911 look.
Accordingly, the list of differences is relatively short; after all, Zuffenhausen is home to the masters of the perfect, detailed iteration of an idea that, at first glance, always seems the same. But as small as the changes may be, their effect is lasting and impressive. Because the omission of the gigantic gooseneck rear spoiler, which is replaced by a specially designed ventilation grille for the bonnet, makes a big visual difference.
Read now: First test Porsche GT3 (992)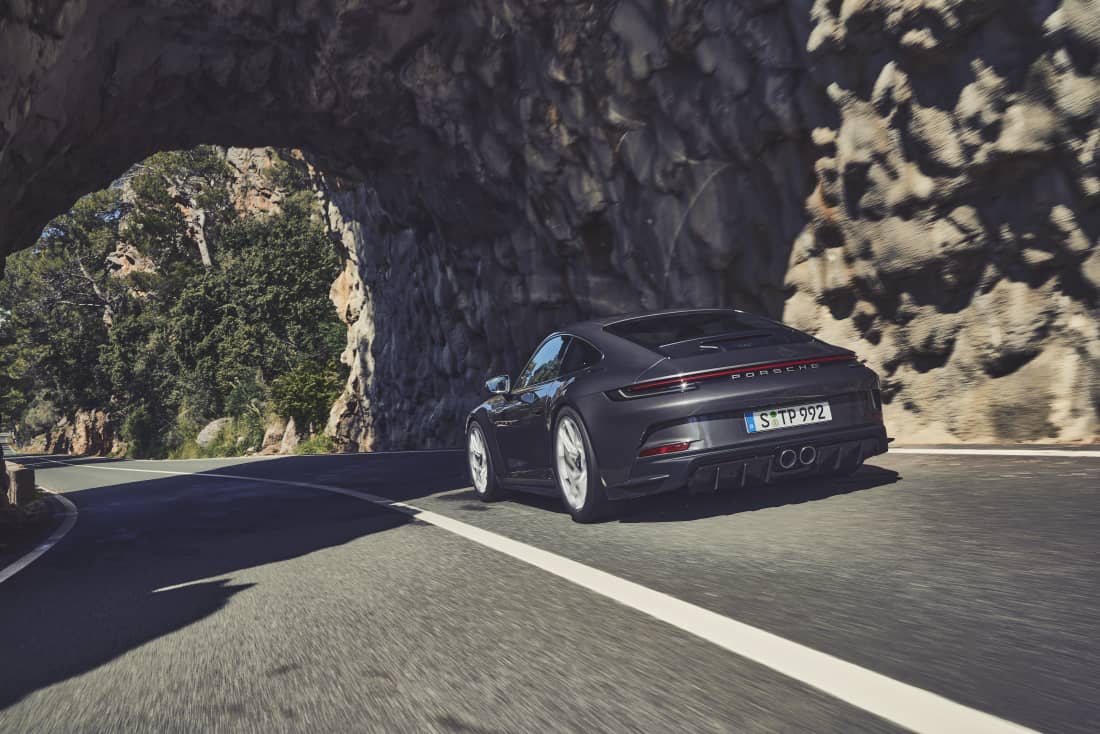 Touring with a fold-out rear spoiler
The Porsche 911 GT3 with touring package maintains its aerodynamic balance thanks to the powerful underfloor diffuser and the fold-out rear spoiler of the normal Carrera models. At the front, the GT3 and Touring do not differ, except that the more civil version has a front section painted completely in the body color. The lightweight trunk lid made of carbon fiber with the ventilation openings for the water cooler is also retained in the Touring.
Nothing has been changed technically either. The touring package also has the fine 4.0-liter boxer six-cylinder with 375 kW / 510 hp and 469 Newton meters. It accelerates the 1,418 kilogram 911 to 100 km / h in 3.4 seconds and makes it up to 318 km / h if necessary. The chassis with the new GT3's own double wishbone arrangement on the front axle is also adopted, as are the 20 and 21-inch mixed tires.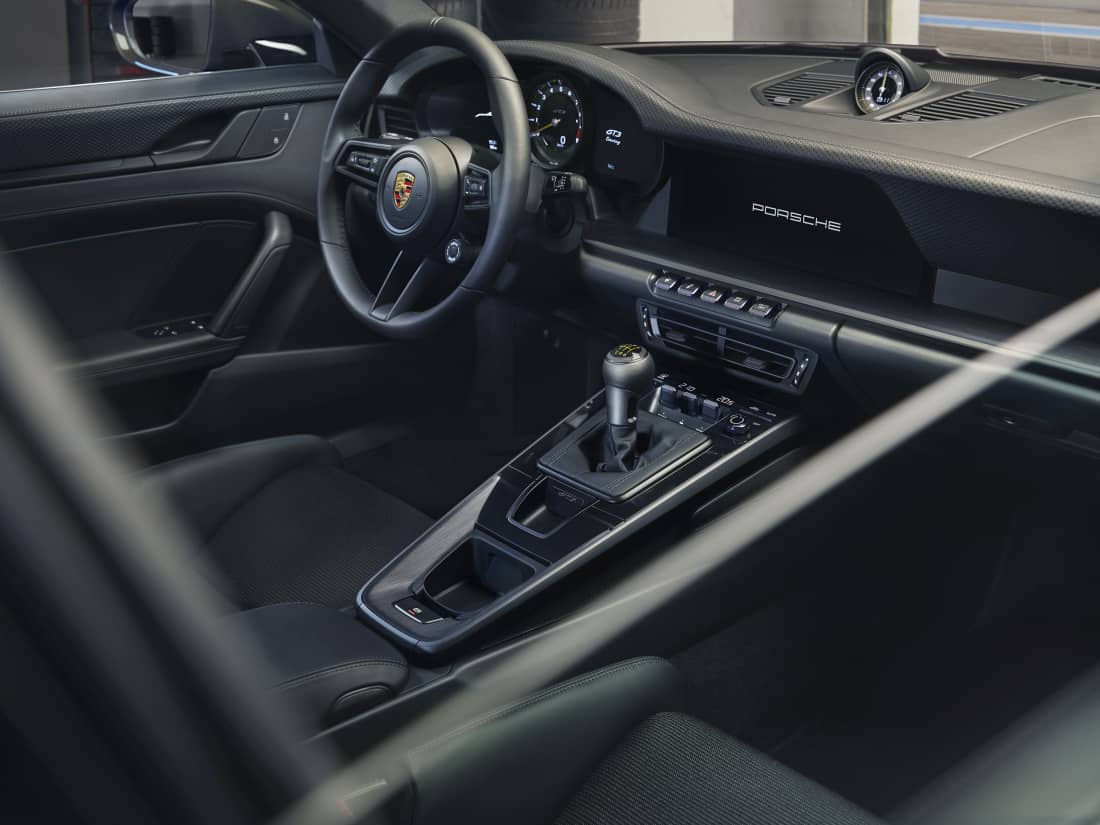 Now also with PDK
What is new for the Touring, however, is the choice of gearbox. While it was previously only available with manual shifting as a purist driving fun machine, you now get the option of the self-shifting 7-speed PDK in addition to the 6-speed GT sports manual transmission. Here, too, the sensitivity of Porsche when it comes to fulfilling customer requests is evident.
The same applies to the equipment options. In the classic manner, the Porsche 911 GT3 Touring comes with a black fabric upholstery of the seats; all types of leather and special requests are of course available for an extra charge. After all: Porsche does not charge anything extra for the basic price. The touring package can now be ordered as an option at no extra charge. The base price remains at 170,969 euros for the Porsche 911 GT3 – with or without a spoiler. (Text: fm | Pictures: Manufacturer)