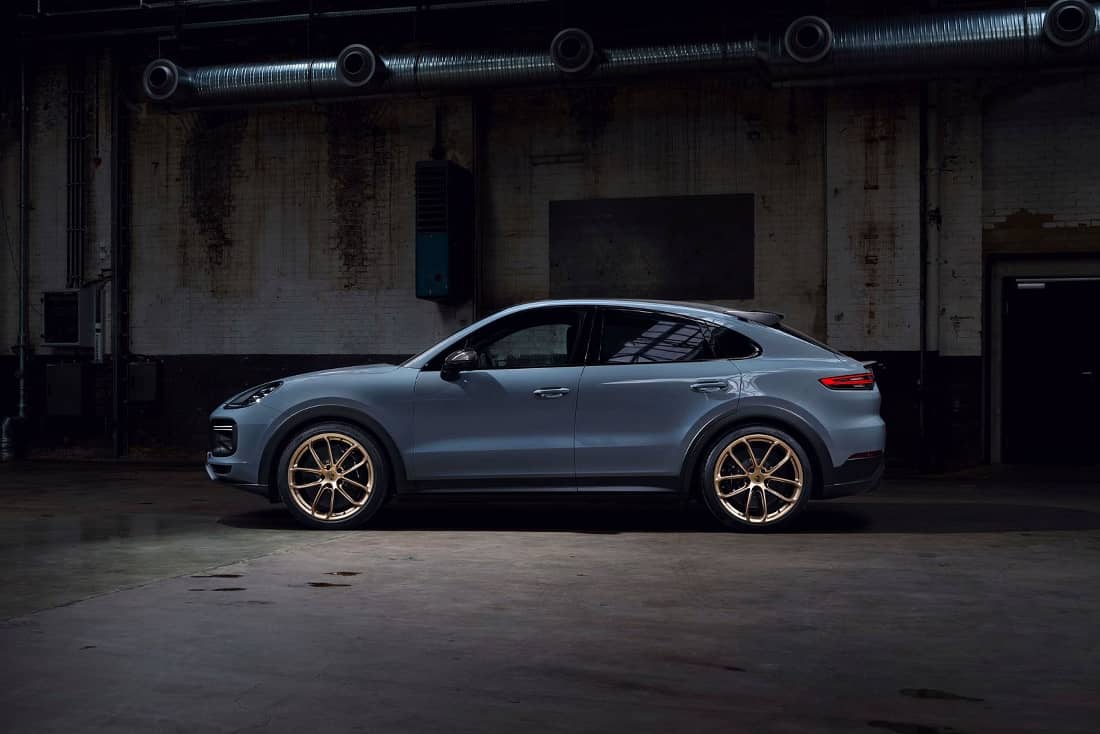 Porsche is making the luxury SUV Cayenne fit for the racetrack. In the GT variant, which is now being launched for the first time, a 471 kW / 640 PS variant of the already well-known 4.0-liter V8 from the turbo model works, with a sprint time of 3.3 seconds and, for the first time in the series, a maximum speed above 300 km / h possible (combined fuel consumption: 11.9-11.6 l / 100 km; combined CO2 emissions: 271-264 g / km²). The prices for the top model, offered exclusively as a coupé, start at 196,078 euros.
Sportier chassis, most powerful V8 without hybrid
The GT is the most powerful conventional Cayenne to date. Only the heavier plug-in hybrid model Turbo S e-Hybrid has even more power in the vehicle registration, which is less designed for maximum performance and fast lap times than the pure V8 model. Among other things, it is upgraded with a turbocharger and a sonorous titanium exhaust system.
There is also an adapted air suspension and suspension extras such as roll stabilization, rear-axle steering, torque vectoring plus, power steering plus and ceramic brakes, which are otherwise subject to a surcharge. These work behind 22-inch rims with sports tires specially designed for use on the racetrack. In addition, the roof is made of carbon to lower the vehicle's center of gravity.
With extras close to 240,000 euros
In addition to the rims, the GT can be recognized by details such as a new grill, carbon exterior mirrors, flared fenders and a roof spoiler with side flaps. There is also an active rear wing and a rear diffuser. Inside there are four individual seats with Alcantara covers, instruments with yellow pointers and color accents in metallic "neodyme". In addition, the updated infotainment system is already available, which the other Cayenne models will only receive after the upcoming facelift.
In terms of price, the Cayenne GT positions itself at the top of the series. It is also separated by around 16,000 euros from the nominally more powerful plug-in hybrid. With a few extras, the top SUV should easily be driven over the 240,000 euro mark. (Text: hh / sp-x, tv | Pictures: Manufacturer)