Purebred cats: The beautiful Oriental longhair
Most people know the Oriental Shorthair cat. The slender, slender and especially playful cats, with the large, slightly sloping eyes and the slightly tapered nose. In terms of build and color shades, the Oriental longhair is not essentially different. So it mainly comes down to the coat, which is medium length, silky soft and with a nice bushy tail. What exactly is the Oriental longhair cat?
The basis, the breed
The name Oriental Longhair is not well known yet and that has to do with the fact that the breed has only existed under this name since 2002 (this name change has been initiated from England). The breed was previously known as the British Angora. However, to avoid confusion with the Turkish Angora, the name has been changed. So the variety has been around for much longer, just under a different name.
Oriental longhair is not dominant in reproduction. An Oriental short-haired cross with an Oriental long-haired will always produce short-haired kittens. A generation later, however, a long-haired kitten can just announce itself in the leash.
Appearance
Build
The cat has a long and slender build. She has a slim appearance and well-developed muscles (although this is not as visible as on the Oriental Shorthair). Her bone structure, however, is very fine in structure.
Coat
The medium-length coat comes in various colors and shades, from solid-colored to beautiful drawings. These colors can be found in several pedigree cats. To know: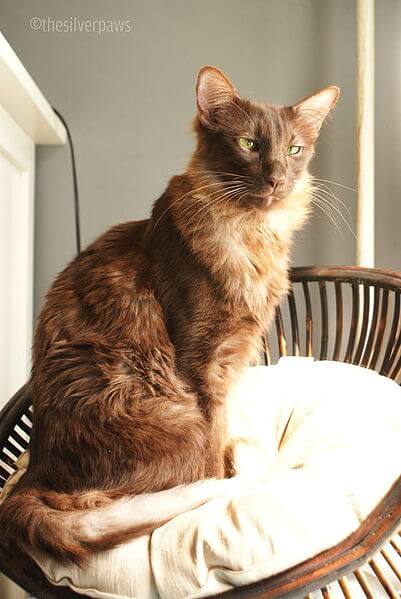 Source: Yusui.y
black
blue
chocolate
lilac
cinnamon
caramel
fawn (beige)
red
cream
apricot
white
combination turtle (drawing drawing)
smoke (with a silver undercoat)
combination tabby (drawing coat)
The coat is relatively long, has a very fine structure and is very smooth or shiny. This cat has no undercoat. If you go over the coat with your hand, it will feel silky soft. The coat doesn't even need that much maintenance. Combing through once a week is usually sufficient.
Eyes
The shape of the clear eyes is almond shaped and the eyes are slightly slanted. The color of the eyes is almost always green, with the exception of the white cat. The white version can also have blue eyes or odd-eyed, that is, one blue and one green eye.
Inner characteristics
This cat can be called downright lively or playful, just like her short-haired family. It is also a very curious cat, a little cheeky and very loyal. Her self-assured appearance gives the cat a somewhat haughty attitude. Certainly combined with the strong personality of the cat. Yet this cat is very sweet and gentle. She likes to be around the owner. That also makes it difficult for this cat if she is home alone a lot. She may seem somewhat distant to other people, but she can play with other people. Like the short-haired version, this cat can be very talkative.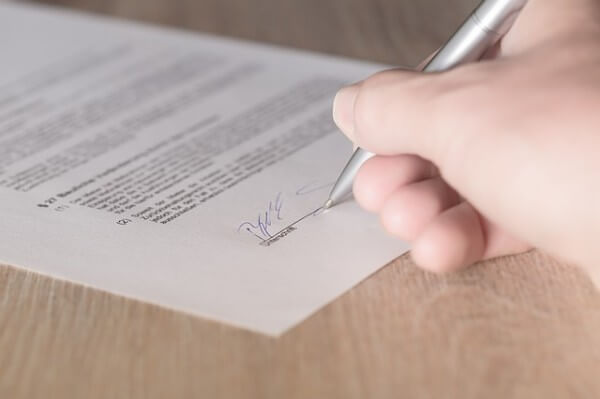 Source: Andibreit, Pixabay
Buy an Oriental longhair cat
Whether you bring an adult animal into the house or a kitten, the cat will always have to get used to it. Take your time for that. Of course, an adult cat is more likely to "backpack". then has a kitten. Especially if you have found a well-recognized breeder. Nevertheless, an adult cat can also be relocated with the right guidance. Sometimes that is with the breeder who, for whatever reason, wants to relocate an adult cat somewhere.
However, it can also be someone who, for whatever reason, has to get rid of the cat. It is often negative about relocating (young) adult animals. After all, you don't just throw away an animal you love. However, it is often not 'just' and the reason can be very plausible. Most important, however, is that the animal is handled with care by both parties.
Arrange papers
For both an adult cat and a kitten, you need to get the correct papers. Pet passport with the correct vaccinations, chip and a pedigree. A good contract is a must with a kitten and sometimes breeders do this with an adult animal. As long as it is for the protection of the animal (ie ensuring that everything is properly arranged for the animal) and removes any ambiguities with a view to the future.
Finally
When purchasing animals, the welfare of the animal must be paramount. Things must be properly recorded and it is advisable to be well informed as a buyer (especially if this is the first animal) about what it means in practice when you bring a live animal into your home. So don't just focus on what the animal can give you, an animal also deserves good care and love. This way you come into balance with your animal and both parties can live together in good harmony for many years.