Discovering Thailand also includes getting to know things that you can call typical Thailand. What makes Thailand famous? What to know and to do in Thailand? Which cultural and social aspects are typically Thai? Which products come from Thailand or are so popular in Thailand that tourists experience them as typically Thai?
We have described a number of things on this page that can be seen as typical Thailand, or at least typical Southeast Asia.
Full moon parties
The Full Moon parties should not be missing in our overview of typical Thailand. The phenomenon is not even very old and invented by backpackers. In Ko Phangan, a group of backpackers found out that the moon was huge during full moon. So much so that the moon illuminated the beaches well from the sea. To celebrate this phenomenon they decided to organize a party and this was the start of the full moon parties. The party starts from the moment it starts to get dark and the moon becomes visible. Partygoers suddenly appear from all over. The protocol of the moon parties, as far as you can speak of a protocol at such a festival, starts with the food and drink. As it gets darker the music gets louder and the drink is in the man or the woman, or a specific different gender.
Every moon party has its own music styles; this can range from reggae to techno. What is also typical for these parties is that everyone pushes out of a bucket, a so-called bucket. These buckets are a bit reminiscent of the buckets you used to build sandcastles with as a small child on the beach. These are small buckets where very sweet soft drinks with alcohol are often mixed together. In addition to the extensive use of alcohol, many drugs are also used in this way. Fortunately, this is not an obligation, because the penalties for the use of drugs in Thailand are quite severe and can extend your holiday in the country for several years. This vacation is no longer so comfortable and you often have to share the space where you sleep, eat, drink and defecate with dozens of others. Drugs are pretty easy to get, so but we strongly advise against this. Keep it tidy and respect Thai standards and values.
Thai massage
The nuat phaen boran is one of the services that is known far beyond the Thai borders. For a Thai massage you could also just go to The Hague or Dordrecht. Nevertheless, the traditional Thai massage is of course slightly different from the image we have of it here. This medicine, originally 2500 years old, has been a way in which the Thai people try to expel disease and imbalance from body and mind for centuries.
A traditional Thai massage consists of spiritual support, nutritional support, herbs and of course massage. Of this Thai massage are therefore the two streams, the northern and the southern variant. This southern variant is also called Bangkok style and is best known. The Bangkok style is a bit more painful than the northern variant. During the massage, the body is brought into different yoga positions by the masseur. In this way, the masseur tries to release blockages and let stress flow out of the body. Ultimately, the Thai massage stimulates circulation and the lymph system, giving the recipient more energy. It is therefore advisable to undergo a Thai massage during your visit to Thailand. You can get a massage for just a few euros.
As for the 'happy ending', there are of course plenty of massage salons that also offer this part of the massage, but these are often referred to as erotic massages or sex massages. If you are not looking for this, it is best to go to a slightly tidier massage parlor, but there is also still the chance that the masseuse will ask if you want a 'happy ending' because she can get some extra tip this way. Of course you can always choose to give a good tip for the service she normally does, so that she does not necessarily have to do this action. Ultimately, it is up to you to determine that.
Scam
As in many other tourist destinations, scammers are also active in Thailand . When you visit Thailand, you quickly get the feeling that you are welcome and that people can be trusted. In most cases this is of course the case, but of course there are always people who take advantage of this situation. For this reason it is always good to have a helpful unknown Thai approaching you to be vigilant. Although nine times out of 10 it is nothing and indeed it turns out to be just a helpful tough guy who wants to help a tourist. Still, there is a chance that you are dealing with a devious form of scam.
A well-known form of scam in Thailand, and specifically in Bangkok, is when you want to visit the Grand Palace. This beautiful domain that we talk about in our top ten in Thailand is of course completely walled and therefore it seems from many sides as if it is not accessible. So someone can come up to you and tell you that it is closed, but that he wants to take you to another nice temple. It is best to ignore these people, because the moment you go with him you might get a nice excursion, but you will mainly be taken to workmen and shops where the best man receives a commission. You also have to be careful when buying jewelry or gemstones. For most people the knowledge of this matter is not that great and scammers will be able to trick you quite easily.
It is also best not to exchange money on the street, because the well-known exchange trick is also regularly performed here and then you have just bought a pack of paper for way too much money. Changing money in shops can also be done in this way, so always try to pay as constantly as possible. In addition to these specific forms of scams, there are of course also the thieves and pickpockets that you should always watch out for. These often also work in groups where one or more people distract you, while the other will quickly hide your wallet from your pants.
Thai boxing
A well-known old sports tradition in Thailand is Thai boxing. This martial art has been practiced for centuries and is very popular among the Thai population. This martial art was originally derived from an armed martial art. During fights, the fighters may use fists, elbows, knees and legs. It may seem that everything is allowed, but that is not the case. Thai boxing is also closely related to kick boxing. Good kickboxers are also very good at Thai boxing. Thai boxing competitions are organized all over Thailand that you can visit. This creates a special atmosphere and you will see that young boys in particular often fight each other, because a good Thai boxer has prestige. For many young people, this is therefore a way to climb the social ladder.
Tuk-tuk
A well-known means of transport in Southeast Asia, so no different in Thailand, is the tuk-tuk . These outgrown scooters with a canopy can transport several passengers and are present in almost all cities in Thailand. Often the tuk-tuks are also lavishly decorated, making them look exotic. As a tourist you certainly want to have been in a tuk-tuk once when you are in Bangkok, for example. Moreover, it is a better alternative than, say, the rickshaw, whose driver has to toil to get heavy Westerners from A to B.
Longtail boats
You come across these typical boats all over southeast Asia; also in Thailand. What characterizes these boats is that they are not deep in the water and are powered by an outboard motor whose propeller is attached to a long rod that can then be used flexibly. This is the tail of the boat and also the reason these boats get their name from. The ships are used on both inland waterways and on the coast and can reach almost anywhere. The longtail boats are also often the ships that bring tourists to islands. Often these versions of the boat also have a canopy, so that the tourist is in the shade. Also notice how beautiful some boats have beautiful paintings.
Ladyboy shows
Another thing that is specifically Thai are the ladyboys. These can actually be divided into two categories. The first is the more transvestite-like version. Here you can clearly see that you are dealing with a man. The other category has also undergone some physical changes that often make them look like a young woman and are not likely to be recognized as actually having masculine sex characteristics. If you want to get to know these forerunners within the gender neutral discussion in a fun way, a ladyboy show is a fun way.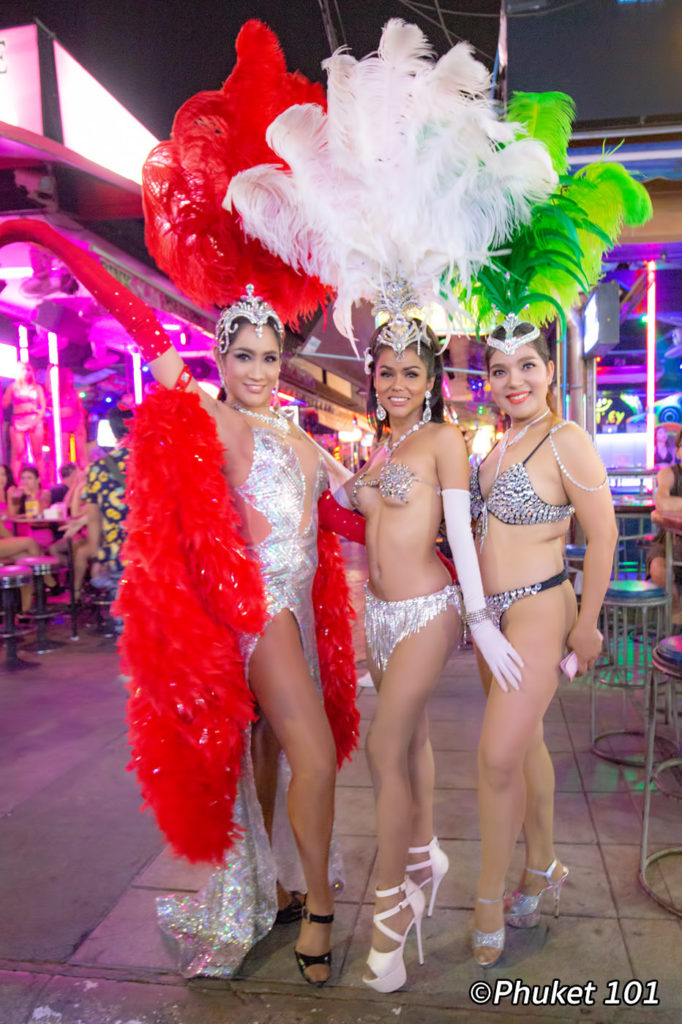 Songkran
The Thai New Year is called Songkran. Although in Thailand since 1940 the new year starts on January 1, Songkran is celebrated on April 13. Old relatives are often visited and there is a lot of celebration. In the larger cities, the New Year's party often lasts for three days. It is also called the festival of the water, because in these three days everyone can still throw each other wet. The monks also remember this new year by cleaning the Buddha statues and freeing small animals from cages. Older family members and teachers are honored by the younger generation. The youngsters do this by pouring perfumed water over the hands of the elderly, palms together. It is believed that when they do this they will get good health and a long life of prosperity.
Some caution is advised during this time. They are also often referred to as the seven dangerous days. During this festive period, many people drink alcohol, but also just take them back to traffic. More than 4,000 accidents often occur in the week of the New Year, mostly by drunk drivers. So be careful in traffic.