The Audi e-tron (GE) as a used car at a glance
Premium SUV with electric all-wheel drive
High quality
Modern infotainment
High driving comfort
Low electric range
Low charging power
High maintenance costs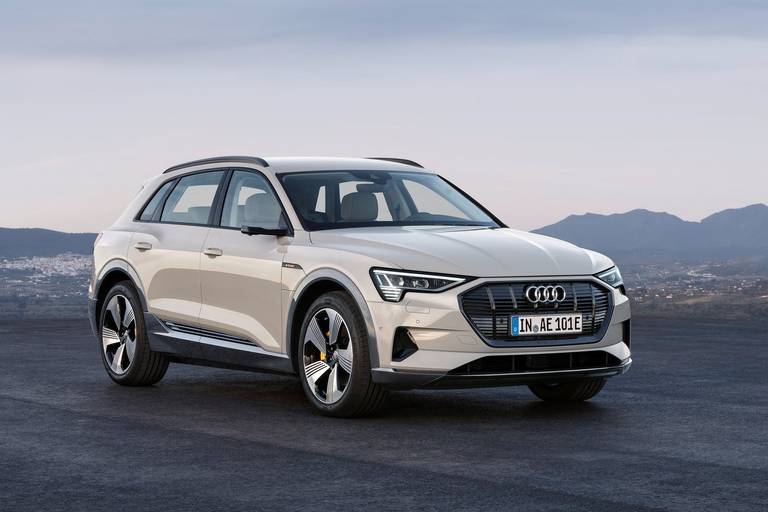 The Audi e-tron offers plenty of space and comfort
The Audi e-tron SUV (internal type designation) GE, introduced to the market in 2018 and 2019, has just been upgraded to the Audi Q8 e-tron and is therefore already available at dealers according to the Ingolstadt-based company's new naming logic. From now on, electric cars will have even numbers, combustion engines will have odd numbers. Sound confusing? Then wait until Audi does this with the existing models A4, A5, A6 and A7. But no matter what you call the E-SUV, at 4.90 meters long it is a real gem and just 15 centimeters shorter than an Audi Q7.
In addition to external opulence, the first mass-produced electric car from Audi also offers a lot of elegance, space (trunk: 450-1,280 liters) and good quality in the interior. In addition, the operation hardly raises any questions; three screens (Virtual Cockpit, MMI and climate control) are always included, as are the comfortable air suspension and LED headlights. There is still the question of the drive and this brings us directly to the actual price sensation. After just three years and less than 60,000 kilometers on the digital clock, used Audi e-tron 50s with 230 kW/313 hp quattro all-wheel drive hardly cost more than a new and reasonably well-equipped electric 500 from Fiat.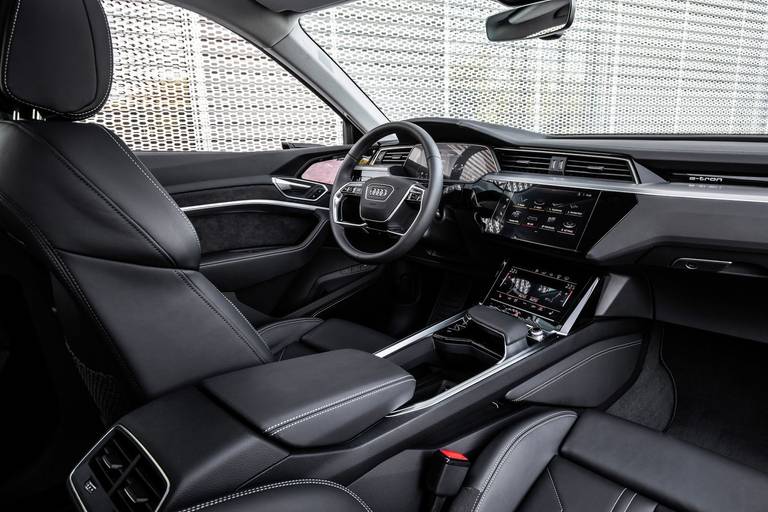 Almost free choice of equipment from around 35,000 euros
The journey starts in a used e-tron SUV from just 30,000 euros, for 35,000 euros you even have a free choice of equipment and with a bit of luck you can get hold of the more powerful e-tron 55 quattro (300 kW/408 hp). However, this usually has a significantly higher mileage. If you were to take into account the original new price of the vehicle, which was often beyond 78,000 euros even for the basic version (list price 2020: from 69,100 euros), you would quickly come to an eye-watering loss of value in the region of 60 percent. However, one must remember at this point that buyers and lessees of the e-tron 50 quattro benefited from an environmental bonus of up to 7,500 euros, especially in 2020 and 2021. The bottom line is that this still means a loss in value of close to 50 percent. Ascending trend.
But why is the e-tron so cheap? The reasons are complex. Currently, an oversupply of used leasing returns from the first (usable) generation of electric cars is likely to be causing a sharp drop in prices for some models. In addition, developments in the battery sector are progressing steadily, which makes the basic e-tron in particular, with its small lithium-ion battery of just 64.7 kWh, seem quite outdated. With a realistic average consumption of around 25 kWh per 100 kilometers, this results in electric ranges of between 200 and 250 kilometers – depending on how anxious you are when looking for a charging station.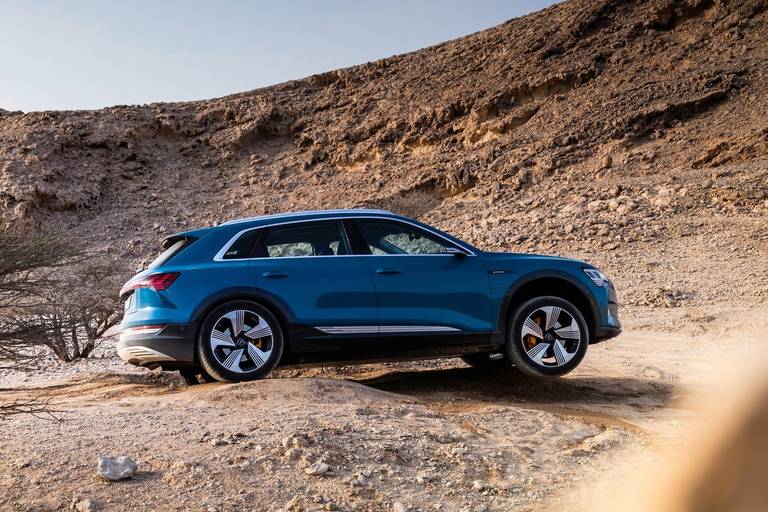 The vehicle battery is a big unknown
Another point may also have fueled the price drop for the e-tron: the low DC charging power compared to today's electric cars. The debutant with a small battery draws a maximum of 120 kW from suitable charging points, whereas the next larger model with the name 55 quattro can draw a maximum of 150 kW direct current. Worth knowing for home chargers: From mid-2021, an on-board charger with up to 22 kW charging power (previously 11 kW) could be optionally ordered for all models. The heat pump, on the other hand, has always been and is included as standard.
And the vehicle battery? It is and remains a big unknown when it comes to used electric cars, regardless of the manufacturer. Before buying a used car, you should definitely ask about your "state of health". Audi sets very specific specifications as to which "State of Health" (SoH) corresponds to the standard and its own warranty conditions for which vehicle age. The battery of an Audi e-tron 50 quattro must still have an SoH of at least 78 percent for three years or 60,000 kilometers, otherwise the manufacturer is obliged to make improvements. In this case, repairs can also mean installing renewed battery components. Audi therefore has no obligation to use new parts.
Up to 100,000 kilometers or five years of vehicle age, the e-tron's battery still has to achieve an SoH of at least 74 percent. The manufacturer's warranty on the battery is fully exhausted after eight years and a maximum of 160,000 kilometers. Shortly before that, the state of health should still be 70 percent. At this point, the normal vehicle warranty has long expired – at Audi it is only two years, even on electric cars. By the way: 70 percent of the net battery capacity of the e-tron 50 quattro with its 64.7 kWh battery means that the fully charged operating range can drop to well under 200 kilometers.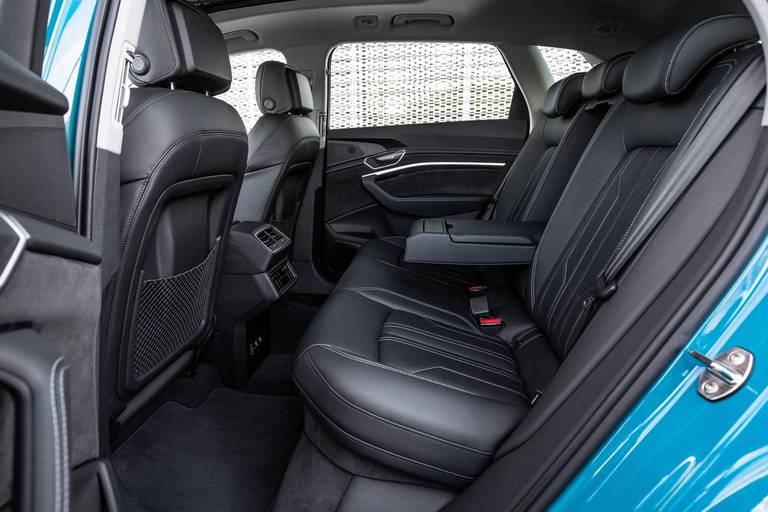 Premium car, premium maintenance
Electric range, charging performance and the aging battery thing haven't deterred you up to this point? Then, despite all the price euphoria, we would like to remind you that the Audi e-tron (GE) is a premium vehicle that also requires appropriate maintenance. Although the maintenance effort is significantly reduced compared to a combustion engine, the tires, brakes and chassis are exposed to a high level of constant stress, particularly due to the weight of the e-tron SUV (around 2.5 tons). Of course, this may not interest anyone after two to three years, but the technical complexity could further reduce the resale value as it ages. If you often want to cover longer distances, you should think about a corresponding charging tariff if you live in Ingolstadt because of your thirst for electricity.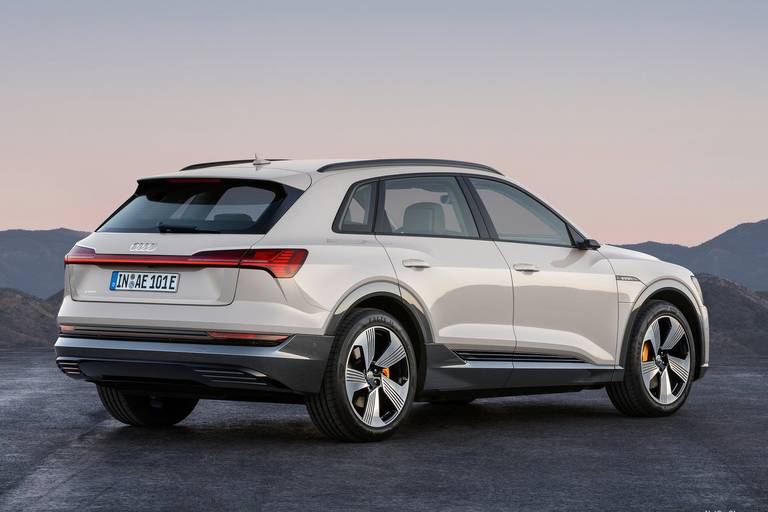 Conclusion
Yesterday's expensive electric cars are slowly but surely becoming today's bargains. But although with a used Audi e-tron (GE) you get a lot of luxury on wheels, a powerful electric drive, comfortable driving behavior and a lot of technical gadgets for little money: Electric range and charging power can sometimes be used with newer vehicles the smaller classes can hardly keep up. If you want to keep the e-tron for a longer period of time, you should keep an eye on the maintenance and charging costs and check the state of health of the battery from time to time (keyword: warranty services). (Text: tv | Images: manufacturer)