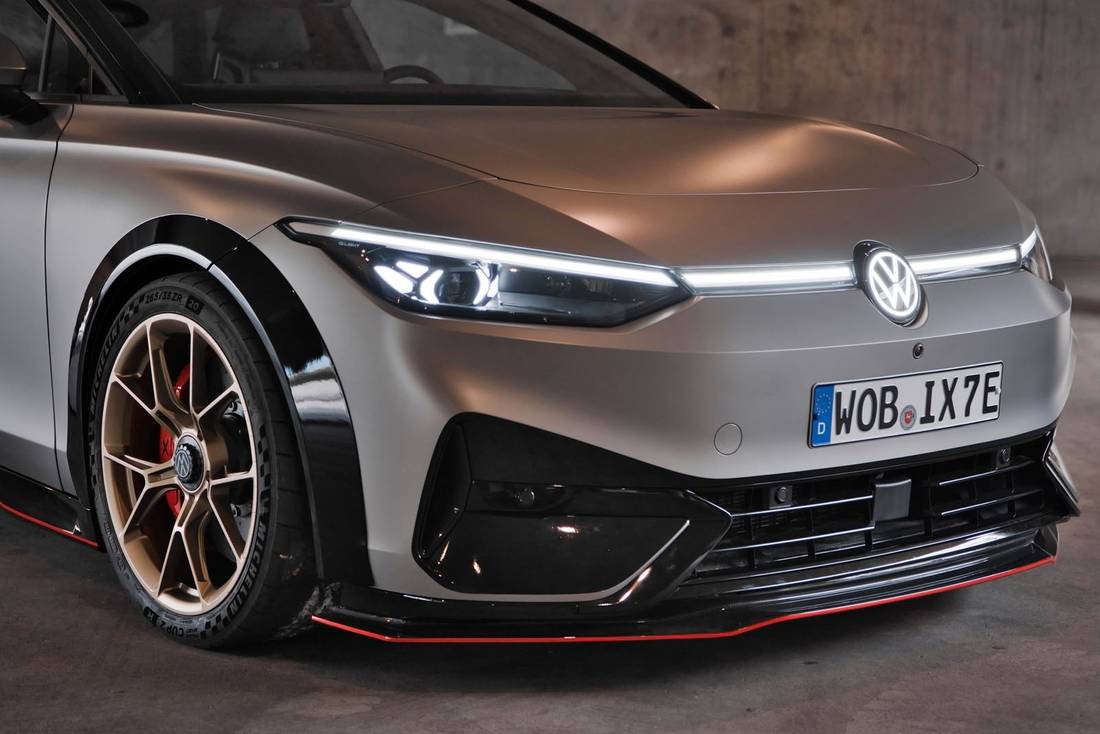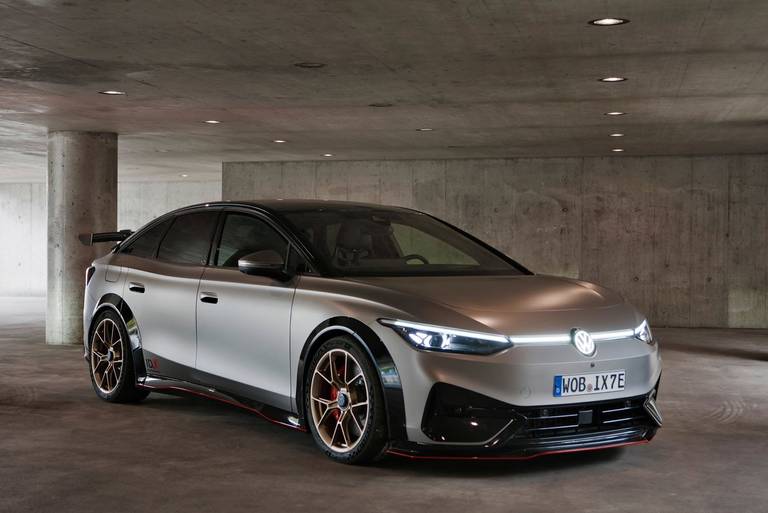 Volkswagen unveiled a sharpened version of its electric sedan ID.7 at the ID meeting in Locarno, Switzerland (September 8th to 9th) (combined power consumption: 16.3-14.1 kWh/100 km; combined CO2 emissions: 0 g /km; combined electric range: up to 621 km)². The strikingly modified ID.X Performance (vehicle is not for sale, pending homologation)² was declared a show car.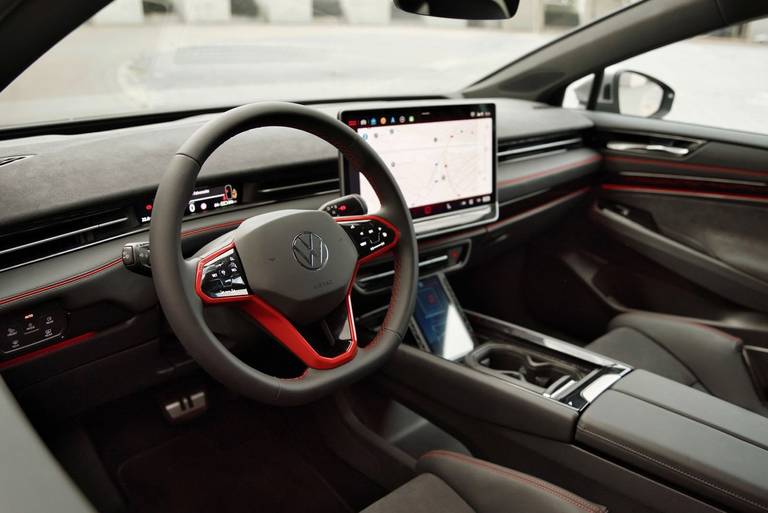 ID.X Performance shows a lot of carbon
Special features include add-on parts made of carbon such as the front splitter, rear diffuser and a large rear wing. In contrast, there are some red accents outside and inside. In addition, there is a lowering by 6 centimeters and a wheel widening of 8 centimeters as well as 20-inch light alloy wheels with sports tires and central locking, behind which red-painted brake calipers are clearly visible. Inside there are carbon shell sports seats.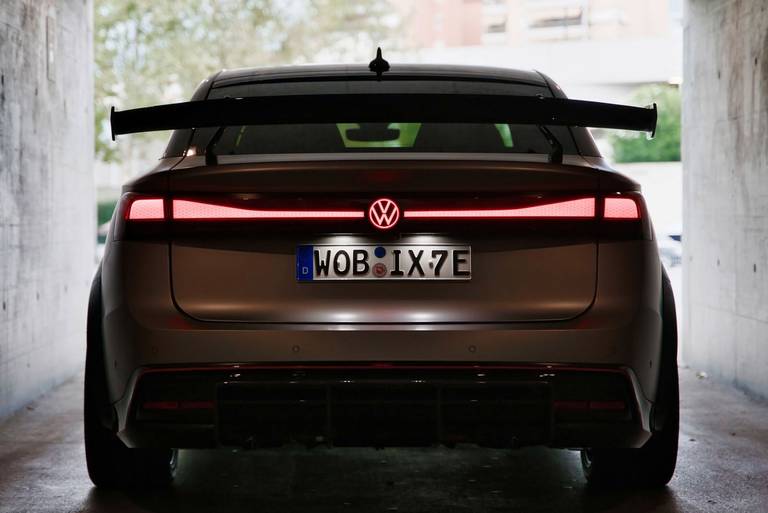 All-wheel drive with up to 558 hp
VW relies on a permanently excited synchronous motor on the rear axle and an asynchronous motor on the front axle. The duo is said to provide 411 kW/558 hp. VW does not provide any information about the performance. The production version, which weighs around 2.2 tons and has a 210 kW/286 hp rear-wheel drive, can do the 100 km/h sprint in 6.5 seconds and a maximum of 180 km/h. (Text: mh/sp-x | Images: manufacturer)