The new VW Tiguan at a glance
Available to order now
Deliveries will begin in the first quarter of 2024
Initially available as petrol and diesel
Extensive basic equipment
Many assistance systems series
New and better operating concept
Starting price from 36,600 euros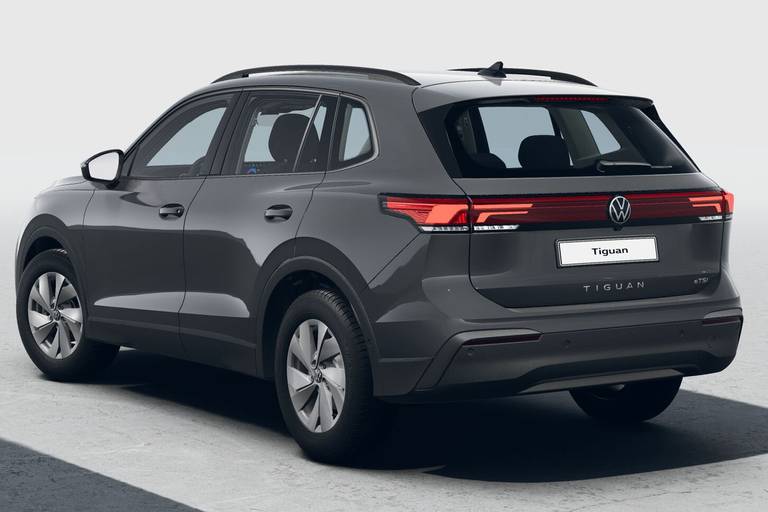 Even the nameless basic model of the Tiguan III offers a lot of car for the money
Volkswagen is sending one of its bestsellers into the next round and significantly upgrading the third generation of the mid-range SUV. The last combustion engines, it is said, will be used here. Everything that follows should be purely electric. Of course, no one knows yet whether this will actually happen. However, we can say with certainty that Volkswagen is currently making more efforts to build cars for the people. The new Tiguan base is available from just 36,600 euros.
Now bold calculators might say that the VW Tiguan became 3,600 euros more expensive with the generation change. However, if you compare the features and styling with the predecessor, the surcharge almost seems justifiable. In general, Volkswagen has already equipped the normal Tiguan in such a way that there isn't much missing. The standard equipment includes, among other things: LED headlights, LED taillights, 17-inch aluminum rims, 2-zone automatic climate control, the Digital Cockpit Pro, a 12.9-inch infotainment system without navigation function (a 15-inch one is also available as an option screen) as well as PDC sensors at the front and rear including rear view camera. The 7-speed direct shift transmission (DSG) is also always included.
Read now: Seat test of the new VW Tiguan III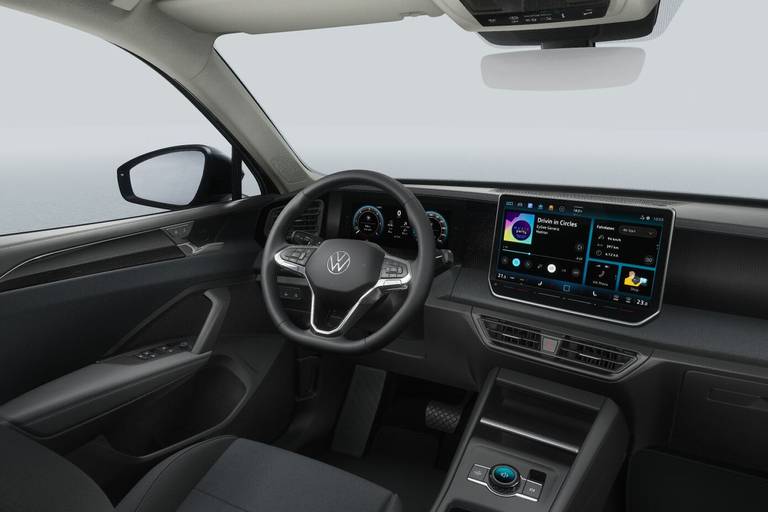 Many assistance systems are already standard
For many, assistance systems in new cars are becoming increasingly important, and the VW Tiguan III already has a lot of them installed ex works. Among other things, the lane departure warning, but also an emergency braking function, traffic sign recognition and the very useful lane change warning are included in every new Tiguan. As I said, this is still the basic model! We at Volkswagen are somewhat surprised at this point, even though the Wolfsburg-based company is of course not a welfare company. If you want to have an adaptive cruise control in addition to the standard equipment, for example (a limiter is standard), you have to go straight to the next higher model line, Life, from 39,045 euros. Because they already know what tricks they can use to lure customers.
Almost 2,500 euros more quickly turns into 5,000 euros, because other rims, paint finishes or other comfort features seem tempting. However, we still like the basic model with the price-neutral color Urano Gray, which can no longer be expanded much. We think it makes sense to at least have the App Connect wireless function activated for Apple CarPlay and Android Auto (225 euros) and order the winter package (325 euros). For the 130 hp basic petrol engine with front-wheel drive (combined fuel consumption: 6.1 l/100 km; combined CO2 emissions: 139 g/km)² the bottom line is 37,150 euros. Certainly not overly expensive these days for a 4.54 meter long SUV with a 652 to 1,650 liter trunk and a maximum trailer load of 1.8 tons.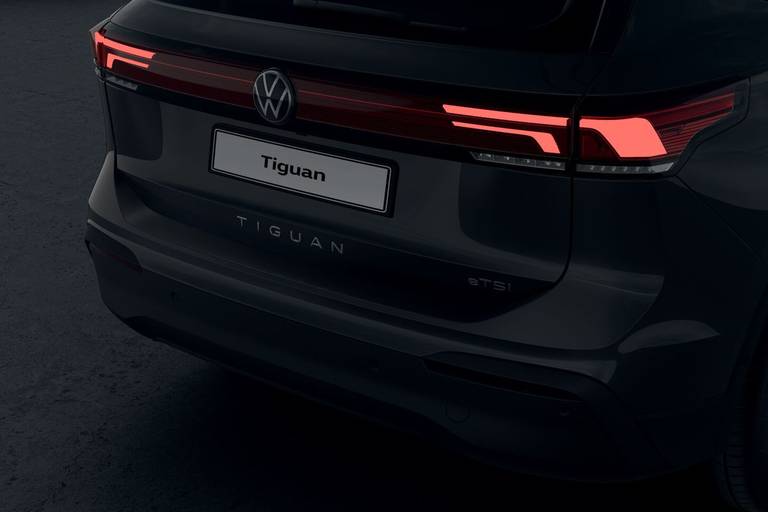 Even without big engines and all-wheel drive, it can get really expensive
However, if you are bothered by all the randomness and want, among other things, LED Plus headlights, cool 3D taillights, 19-inch models and an overall sporty appearance, you can also spend at least 47,185 euros on the Tiguan R-Line. The 150 hp 2.0-liter TDI (combined fuel consumption: 5.5 l/100 km; combined CO2 emissions: 145 g/km)² in combination with Persimmon Red Metallic, optional 20-inch, the ergoActive leather interior and other bells and whistles? We configured the VW Tiguan with the R-Line once and, with the fairly standard diesel engine, we arrived at a final price close to 66,000 euros, which is hardly in line with the people's expectations.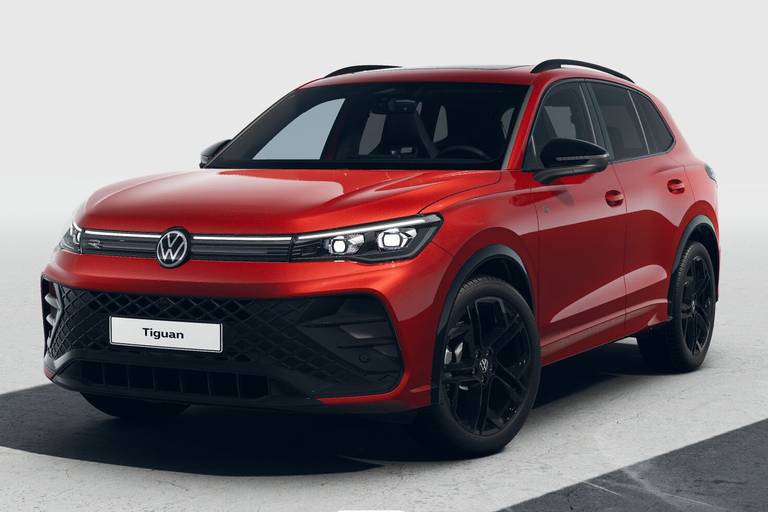 Conclusion
Volkswagen has noticeably upgraded the third generation of the Tiguan and offers very reasonable basic equipment for at least 36,600 euros. However, if you want better light or just an adaptive cruise control system, you are already moving into the next higher equipment category and are forced to pay for things that may not even be wanted. At the other end of the price list, the Tiguan III reaches a price close to 66,000 euros without a powerful engine and all-wheel drive. If you want to save overall, it's better to get a VW Tiguan as a year-old car or wait until the prices of the Skoda Kodiaq, which is also new and technically closely related, are announced. (Text: tv | Images: manufacturer)